October 2, 2015 by Peter · Leave a Comment
In this very useful article from Integrated DNA Technologies, learn how CRISPR crRNA and tracrRNA sequences can be combined into a single sgRNA for simplified use in CRISPR RNA-guided genome editing.
Use gBlocks Gene Fragments to design a double-stranded DNA fragment containing your desired promoter linked to your specific sgRNA sequence. The fragment can then be used in several ways
Related articles
September 29, 2015 by Peter · Leave a Comment
CRISPR webinar: New RNA tools for optimized CRISPR/Cas9 genome editing
1600, October 7, 2015 (Denmark time)
Program overview
The CRISPR/Cas9 system has emerged as one of the leading tools for modifying the genomes of organisms ranging from E. coli to humans. In this webinar, we will discuss various methods for generating the crRNA and tracrRNA components that are required for guiding the Cas9 endonuclease to genomic targets. You will also learn how to optimize a new 2-part CRISPR RNA system from IDT that offers multiple benefits over other technologies.
September 29, 2015 by Peter · Leave a Comment
If you missed the webinar from a few weeks ago, given by Mikael Kubista of TATAA Biocenter, here it is:
September 28, 2015 by Peter · Leave a Comment
ZEN™ and TAO™ Double-Quenched Probes improve qPCR data
A lot of researchers I speak to are unaware that Integrated DNA Technologies (IDT, www.idtdna.com) are able to sell probe-based qPCR assays, providing them fast, at a great price and allowing researchers to see the sequences of their primer:probe combinations. Even fewer are unaware that IDT has actually made some innovation to the standard quencher-dye configuration of qPCR probes.
In this article from DECODED, you can get a little bit more information about IDT's ZEN™ and TAO™ double-quenched probes and why they can really help your experiments by improving your qPCR data.
Related articles
September 18, 2015 by Peter · Leave a Comment
Do you reckon you could teach a newbie the most important tips for running gels, from the top of your head right now? Sure, you know how to run gels, but if you were teaching best practice, do you think you could do it?
Why not check your memory and lab knowledge by reading this article from Integrated DNA Technologies and seeing if you are still a gel-master.
September 11, 2015 by Peter · Leave a Comment
When I did my first degree (Biochemistry, University of Wales), we had one course devoted entirely to calculations. It was one of those courses that, if you did it well, could really make a difference to your final degree. The exam paper was open-ended, i.e., no fixed time limit, unlike most exams, which were limited to three hours. So, if you were really good at understanding the principles behind concentrations, amounts, dilutions etc., you could get a really good exam mark. On the other hand, it was possible to get a really lousy mark.
Luckily, I was pretty good at calculations, way back then and, though I*m a bit rusty due to not using this skill, can still do it when needed.
What is this all leading to? Well, I occasionally get into discussion with customers who get their calculations very very wrong, particularly when ordering oligonucleotides and planning how much they need for e.g. PCR. Usually, the problem is over-dilution. But explaining to someone that their maths was wrong when they just placed an order for 400 pre-diluted oligonucleotides, is a sensitive subject…
(If you are a fan of James Randi, you might know about his riff on the two statements never said by Ph.D.s. If not, see the video below.)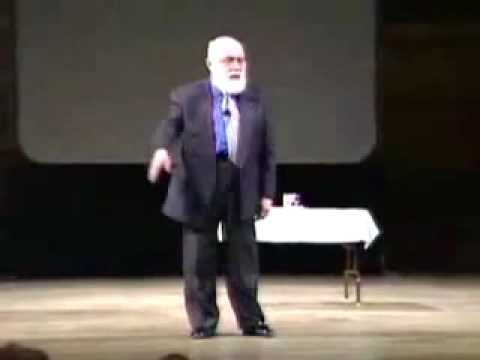 Anyway, this posting is just to introduce you to a couple of great tools from Integrated DNA Technologies (www.idtdna.com): Dilution Calculator and Resuspension Calculator.
Related articles
September 3, 2015 by Peter · Leave a Comment
Science is a competitive field, though perhaps this isn't always obvious from the outside. You can have fun with this, e.g. hosting your own Lab Olympics, but as far as I know, the iGEM is only scientific competition I know of that combines many teams coming up with scientific ideas, wet lab work turned into something tangible, within a tight time deadline.
Because the iGEM competition is about synthetic biology, it typically requires synthetic DNA. And what better place to get high quality DNA, than from Integrated DNA Technologies (IDT)? As well as supporting the iGEM as a sponsor, IDT has innovated within its product line, making the purchase of synthetic genes much less expensive than a few years ago, and delivering quickly, with the introduction of gBlocks.
Anyway, here is a nice article, celebrating both the iGEM teams and how gBlocks have helped them achieve their goals.
September 3, 2015 by Peter · Leave a Comment
Notification of a webinar, delivered by the well-known Mikael Kubista. The webinar is titled "High throughput qPCR: tips for analysis across multiple plates" and after the presentation you should have learned how to:
Design high throughput qPCR profiling studies
Optimize and validate your assays
Merge multi-plate measurements into a common analysis
Measure and compensate for genomic DNA background
Date:Wednesday, September 16, 2015
Time:
Session 1: 9:00–10:00 am CDT (UTC-5)
Session 2: 1:00–2:00 pm CDT (UTC-5)
Oh yes, and if you attend the seminar, you will receive promo codes that can be used for getting a free qPCR assay.
August 21, 2015 by Peter · Leave a Comment
Hybridization is a common step of many, if not most, molecular biology protocols. For example: northern and Southern analysis, PCR/qPCR, cloning, in situ hybridization, array analysis, gene knockdown, and next generation sequencing (NGS).
The criteria for hybridization are based on nucleic acid strand melting. Therefore, an understanding of melting temperature (Tm) provides information on when and how the DNA or RNA strands are going to hybridize and defines the rules for hybridization. It is very important to understand this process so that you can better design and optimize the oligos for your experiments.
This is why Integrated DNA Technologies have put together this nice article so that you can understand Tm better and hopefully design better oligonucleotide based experiments.
This is probably a good time to mention IDT's useful OligoAnalyzer online tool.
August 14, 2015 by Peter · Leave a Comment
A short article from Integrated DNA Technologies (IDT), about their exome targeted sequencing panel.
In my mind there is no better manufacturer of DNA oligos than IDT. Synthesizing many thousands of capture oligos (and biotinylating them) seems like an insane task, but IDT have done it. And what is the result? Now you can obtain deep and uniform coverage of the coding regions for 19,396 genes, minimizing the need for further analysis. Spanning 39 Mb of the human genome, the xGen® Exome Research Panel I is compatible with common sequencing platforms.
August 13, 2015 by Peter · Leave a Comment
I love IDT's gBlocks and I think it's fair to say that many of IDT's customers like them – at least based on my experience here in Denmark. The best compliment they've been paid is imitation from at least one, rather large company in the same field.
Apart from being a true innovation in the synthetic biology field (and yes, I do realize that the word "innovative" is massively over-used in life science marketing), gBlocks greatly reduced (more or less halved) the cost of ordering genes, but in addition IDT still keep improving this product line. Hence the subject of this posting.
So basically, IDT have kept the cost of gBlocks the same, but increased the amount of product you receive. Details below.
August 12, 2015 by Peter · Leave a Comment
Although qPCR seems to have been around for ever, I realize that not everyone is as familiar with it as I am. It's often easy for me to assume, when talking to my customers, that they are familiar with the terms most commonly associated with using qPCR. While I'm no expert in the use of qPCR, I've been involved with it in some way (i.e., on the product sales and marketing side) for close to 15 years. So, it's easy to forget that, for some people who are just getting started in research, this stuff is mostly new to them.
Here, I'm bringing your attention to a recent DECODED article from Integrated DNA Technologies (IDT) called
I particularly recommend newbies to check out the links at the end of the article to the MIQE Guidelines and IDT's very own qPCR Application Guide.
Related articles
April 30, 2015 by Peter · Leave a Comment
Oh, I've been sitting on this article for weeks, but I'm pretty sure that most of you haven't read it yet. It's a short article about IDT – "Why Modern Molecular Biology Needs Oligos." Now, I think that it's not just modern molecular biology that has needed oligos, but the point is that molecular biology labs need the best possible oligos. Given IDT's decades-old commitment to quality and innovation – at the right price – they are demonstrably the place to get them.
April 30, 2015 by Peter · Leave a Comment
IDT is proud to sponsor iGEM in 2015 and offer 20 kb of free custom DNA!
Once again, IDT is offering great help to iGEM teams by partnering with iGEM to help participating teams achieve their project goals.
IDT is offering 20 kb of DNA as gBlocks® Gene Fragments free of charge to each iGEM 2015 team. This offer will be effective April 1, 2015 for 2015 teams whose registrations have been accepted by iGEM (restrictions may apply in some countries). Please register here. After registration you will receive an email with instructions on how to order within 5 business days.
Learn how CRISPR Genome Editing can be used to easily modify genomic sequences, as well as implementing CRISPR/Cas9 genome editing in cell culture.
Register for IDT's webinar "iGEM Success Using High Quality Gene Fragments" on April 29, 2015. We will present examples of past iGEM projects to illustrate how gBlocks Gene Fragments can help your team. Choose from 2 presentation times: 9:00am CDT or 1:00pm CDT. More information can be found at our registration page.
Learn more about IDT's gBlocks® Gene Fragments
Related articles
March 6, 2015 by Peter · Leave a Comment
Detect Genetic Variations with the Surveyor® Mutation Detection Kit
Surveyor® Mutation Detection Kits provide a simple and robust method to detect mutations and polymorphisms in DNA. For many labs it is the method of choice for analysis of genome editing experiments (CRISPR/Cas9, TALEN, ZNFs, etc.).
Benefits
Detect base-substitution and insertion/deletion mismatches
Identify mutations in DNA fragments up to 3.5 kb in a single reaction
Quickly determine the number of mutations from the number of cleavage products
Detect rare variant alleles (as few as 1 in 32) in pooled samples
Use with various analysis platforms

March 5, 2015 by Peter · Leave a Comment
Integrated DNA Technologies (IDT) have helpfully collected a bunch of gBlocks citations and – even more helpfully – categorized them according to application. So, if you are interested in CRISPR/Cas9, biofuels, mutagenesis, NGS, you can quickly find relevant publications where gBlocks have been used.
February 6, 2015 by Peter · Leave a Comment
Here is IDT's most recent webinar on CRISPR and some ideas on getting started on it (hint: you will need long, high-fidelity, synthesized oligonucleotides. Now, which company is the best source of those? Hmm..).
Enjoy the video!
January 14, 2015 by Peter · Leave a Comment
Happy New Year to you and yours! I'm currently in an excited mood because there are a number of changes in the pipeline for You Do Bio that I believe will be interesting to many of the researchers I work with in Denmark and the rest of Scandinavia. Let's keep it hush-hush for now…however, to start 2015, I wanted to bring your attention to this interesting webinar from Integrated DNA Technologies:
Rewriting the Genome Using CRISPR and Synthetic Biology
Date:
Wednesday, January 21, 2015
Time: 
Session 1: 9:00–10:00 am CST
Session 2: 1:00–2:00 pm CST
The webinar will be presented by Dr Adam Clore, Manager of Synthetic Biology Design and Support at IDT.
Dr Clore will describe the CRISPR mechanism and some of the most prominent uses for CRISPR, along with methods where IDT technologies can assist scientists in designing, testing, and executing a variety of CRISPR-mediated experiments.
August 29, 2014 by Peter · Leave a Comment
Is your lab using oligonucleotides or PCR for gene construction and cloning? Perhaps you would describe yourself as a synthetic biologist? If so, you should consider gBlocks® Gene Fragments.
gBlocks Gene Fragments are double-stranded, sequence-verified genomic blocks, 125 to 2000 bp in length, and are easy to order. gBlocks provide a straightforward, affordable solution for a range of research applications, including CRISPR/Cas 9 targeting and genome editing.
Hans Packer, scientific writer at IDT, has put together a very nice article on how the development of long custom, double-stranded DNA products are driving a revolution in gene construction.
Related articles
June 25, 2014 by Peter · Leave a Comment
This particular subject (NGS metrics) has always been a head-scratcher for me, even though I shamefacedly admit that I am supposed to know this stuff, having been involved in targeted sequencing enrichment for over 6 years. So, I'm pleased that Ibrahim Jivanjee from Integrated DNA Technologies has put together a nice article to explain the most important terms used in the targeted sequencing field. I already feel better knowing I can go back to this article when I start to forget…
Learn and enjoy!