April 30, 2015 by Peter · Leave a Comment
IDT is proud to sponsor iGEM in 2015 and offer 20 kb of free custom DNA!
Once again, IDT is offering great help to iGEM teams by partnering with iGEM to help participating teams achieve their project goals.
IDT is offering 20 kb of DNA as gBlocks® Gene Fragments free of charge to each iGEM 2015 team. This offer will be effective April 1, 2015 for 2015 teams whose registrations have been accepted by iGEM (restrictions may apply in some countries). Please register here. After registration you will receive an email with instructions on how to order within 5 business days.
Learn how CRISPR Genome Editing can be used to easily modify genomic sequences, as well as implementing CRISPR/Cas9 genome editing in cell culture.
Register for IDT's webinar "iGEM Success Using High Quality Gene Fragments" on April 29, 2015. We will present examples of past iGEM projects to illustrate how gBlocks Gene Fragments can help your team. Choose from 2 presentation times: 9:00am CDT or 1:00pm CDT. More information can be found at our registration page.
Learn more about IDT's gBlocks® Gene Fragments
Related articles
March 6, 2015 by Peter · Leave a Comment
Detect Genetic Variations with the Surveyor® Mutation Detection Kit
Surveyor® Mutation Detection Kits provide a simple and robust method to detect mutations and polymorphisms in DNA. For many labs it is the method of choice for analysis of genome editing experiments (CRISPR/Cas9, TALEN, ZNFs, etc.).
Benefits
Detect base-substitution and insertion/deletion mismatches
Identify mutations in DNA fragments up to 3.5 kb in a single reaction
Quickly determine the number of mutations from the number of cleavage products
Detect rare variant alleles (as few as 1 in 32) in pooled samples
Use with various analysis platforms

March 5, 2015 by Peter · Leave a Comment
Integrated DNA Technologies (IDT) have helpfully collected a bunch of gBlocks citations and – even more helpfully – categorized them according to application. So, if you are interested in CRISPR/Cas9, biofuels, mutagenesis, NGS, you can quickly find relevant publications where gBlocks have been used.
February 6, 2015 by Peter · Leave a Comment
Here is IDT's most recent webinar on CRISPR and some ideas on getting started on it (hint: you will need long, high-fidelity, synthesized oligonucleotides. Now, which company is the best source of those? Hmm..).
Enjoy the video!
June 25, 2014 by Peter · Leave a Comment
This particular subject (NGS metrics) has always been a head-scratcher for me, even though I shamefacedly admit that I am supposed to know this stuff, having been involved in targeted sequencing enrichment for over 6 years. So, I'm pleased that Ibrahim Jivanjee from Integrated DNA Technologies has put together a nice article to explain the most important terms used in the targeted sequencing field. I already feel better knowing I can go back to this article when I start to forget…
Learn and enjoy!
April 25, 2014 by Peter · Leave a Comment
Did you know that there was such a thing as DNA Day? I didn't, but now I do!  To celebrate, IDT are making a very generous offer of 50% discount on selected qPCR products until April 30th 2014. Since these products are the end result of IDT's  unparalleled synthesis platform and bioinformatics, this is a really good offer.
Related articles
April 15, 2014 by Peter · Leave a Comment
As you'd expect from the world's leading manufacturer of oligonucleotides, IDT have accumulated a lot of knowledge about qPCR. You might think it is easy to just put that knowledge out there, but I know it takes a lot of effort to write articles that are genuinely useful (rather than self-serving), correct them and then spend the money to put them into print. Of course, the same information can also be made available online for free! So, I direct you to the link below (or click on the picture above) to be taken to IDT's webpage where a Special qPCR Issue of their magazine DECODED awaits.
And of course, you should make sure to contact You Do Bio to find out how to save money and have an opportunity to try out how good IDT's PrimeTime qPCR assays really are. I have many customers who have made the switch and are very glad they did so!
Related articles
April 11, 2014 by Peter · Leave a Comment
Below is a nice video from Integrated DNA Technologies (IDT, www.idtdna.com), showing how their great gBlocks product has mulitple uses beyond gene construction.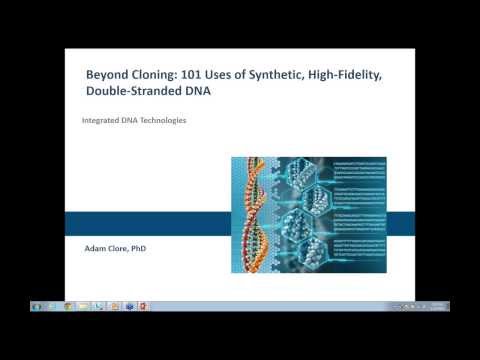 March 20, 2014 by Peter · 1 Comment
This is really great news and will mean a bit more convenience for the many Danish institutions that have chosen to use IDT as the place to purchase their DNA oligonucleotides, qPCR assays, synthetic genes etc. From this date all your transactions with IDT, from quote requests to order invoicing will be made in Danish krone.
Please contact me if you have any questions about this.
February 19, 2014 by Peter · Leave a Comment
IDT's awesome gBlocks® are now improved – yet again! In summary, the most recent changes to gBlocks are:
Up to 1 kb in length
With N or K mixed bases to form gBlocks Gene Fragments Libraries
Researchers can use gBlocks Gene Fragments to accelerate their research and enable applications such as recombinant antibody development, CRISPR-based genome editing, protein engineering, and so much more.
Check out this video from Adam Clore, explaining the updates to gBlocks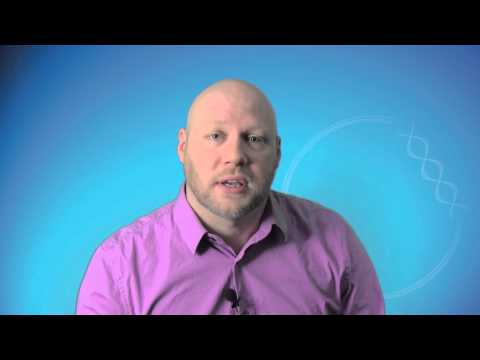 Related articles
August 26, 2013 by Peter · 1 Comment
This is great news for Synthetic Biologists and anyone who is looking for a great, inexpensive alternative to cloning. You have got to hand it to IDT for raising their game here and getting this excellnet product to market.
Anyway, here is the news: gBlocks® Gene Fragments are now available in lengths up to 750 bp, enabling assembly of an ~1.4 kb construct using only 2 gBlocks Gene Fragments.
Need to introduce several modifications into your gene?
Having trouble finding the right clone in your library?
Need to humanize or codon optimize your gene?
Cannot access the source material to clone your gene by PCR?
 gBlocks® Gene Fragments provide the ease and flexibility needed for gene construction at a much lower price than for cloned synthetic genes.
Sequence-verified, double-stranded DNA fragments
Size: 125–750 bp
Shipped in 4–7 working days
June 21, 2013 by Peter · Leave a Comment
IDT have arranged a webinar with the very knowledgeable (and nice) Professor Mikael Kubista, on the subject of doing single-cell expression profiling. This is a subject that I see being of increasing interest to researchers. Perhaps it may also have future application in the fertility field, so the techniques here might end up in a clinical setting one day. Who knows?
Professor Mikael Kubista and colleagues pioneered "single-cell expression profiling" by qPCR. They have observed surprisingly large variation in the numbers of transcripts found among cells collected from seemingly homogenous tissues and even among like cells in culture. Distinct gene expression patterns can be used to distinguish cell types, subtypes, and subpopulations.
In this webinar, Kubista will describe the workflow his group uses for single-cell expression profiling and their research monitoring the activation of astrocytes in response to brain trauma in mice, stressing important experimental design aspects. He will also present intracellular expression profiling and multianalyte single-cell profiling, demonstrating the simultaneous measurements of DNA, mRNA, microRNA, lncRNA, and protein in the same cell.
There are going to be two webinar sessions. The choice of which one to go for will most likely come down to your own time zone.
Webinar Sessions:
Session 1:
Tuesday, June 25th
7:00am CDT / 2:00pm CEST / 8:00pm SGT
Session 2:
Tuesday, June 25th
1:00pm CDT / 8:00pm CEST / 2:00am SGT* 
May 30, 2013 by Peter · Leave a Comment
I think that this is a great new release by Integrated DNA Technologies (IDT, www.idtdna.com).
It's been a long-awaited release. IDT has announced the launch of PrimeTime® qPCR Assay Plates, for high throughput qPCR analysis. Primers and probes for 5'-nuclease and intercalating dye assays (e.g., SYBR®) can now be directly ordered online in a 96 well plate format, eliminating the time-consuming transfer of primers and probes from reagent stocks, and streamlining the reaction set-up. PrimeTime qPCR Assay Plates offer an ideal solution for many applications that generate large quantities of data, such as validation of NGS and microarray data, as well as high throughput gene expression screening.
Addressing the needs of each particular qPCR assay requirement, a range of primer and/or probe concentrations are available, delivered lyophilized within a 96 deep-well plate. For additional flexibility, different dye-quencher combinations can also be ordered on the same plate, extending the range of assays that can be performed during a single run. The researcher does not even need to purchase a complete 96 well plate, just 24 assays is the minimum per plate order. Further cost savings are possible once a plate layout has been designed, since replicate plates can be generated at a lower total cost per reaction, making this format particularly suited to high throughput applications in academia and industry.
Designing and ordering your custom assays in this new plate format is rapid and intuitive with the online PrimeTime® qPCR assay tool, which allows users to easily create a master plate via simple copy and paste actions from source data. Alternatively, researchers can select from a specialized library of predesigned human, mouse, or rat assays generated by IDT's sophisticated design engine. In addition to incorporating accurate Tm and secondary structure prediction data, this assay design engine takes into account the latest data from the NCBI RefSeq database, to avoid off- target amplification and SNPs, thus ensuring maximum assay performance.
As standard, IDT ensures the highest quality oligonucleotide synthesis, with full QC assessment by mass spectrometry, and results available free of charge on our website.
For more information, please visit www.idtdna.com. Follow us on twitter @idtdna for real-time updates and insights.
May 29, 2013 by Peter · Leave a Comment
Integrated DNA Technologies (IDT) is proud to be an iGEM Corporate Sponsor for 2013. IDT are also partnering with iGEM 2013 teams to help them achieve their goals. This year IDT are offering 50% off gBlocks® Gene Fragments. Learn more at this link
Any iGEM teams in Denmark and Sweden who are interested in help, please contact me via the contact page.
May 13, 2013 by Peter · Leave a Comment
From May 13th, 2013, the following changes regarding Genes and MiniGene Synthetic Genes will take effect: 
| | | | | |
| --- | --- | --- | --- | --- |
| Product |   Previous Length  |   New Length  |   Previous Guaranteed Yield  |   New Guaranteed Yield  |
| MiniGene™ Synthetic Genes | 25–400 bp | 25–500 bp | 2 µg | 4 µg |
| Genes | 401+ bp | 501+ bp | 2 µg | 4 µg |
Please check IDT's website for updated pricing (as far as I can see it has not changed).
As always, all Genes and MiniGene constructs are sequence verified on both strands prior to shipping. Sequence information, including chromatograms, a plasmid map, and a FASTA file, is available.
If you have any questions about these changes or IDT's gene synthesis service in general, please contact IDT at genes@idtdna.com.
March 11, 2013 by Peter · Leave a Comment
Below is the text from a recent joint press release from IDT and SGI-DNA.
The awesome bit is that soon, synthetic DNA constructs up to 2 Mbp will be available from IDT. I might be wrong, but that is a huge leap in the potential size of synthetic genes.
CORALVILLE, IA AND LA JOLLA, CA (February 27, 2013). Integrated DNA Technologies, Inc. (IDT) and SGI-DNA announce an expanded partnership to develop, manufacture, and market a variety of synthetic DNA products. 
IDT is the world's leader in custom oligonucleotide synthesis and SGI-DNA is a newly formed subsidiary of Synthetic Genomics, Inc. (SGI), which focuses on  genomic-driven solutions to a variety of global needs.
In February of 2012, IDT and SGI began to co-manufacture, commercialize, and market small synthetic gene products of up to 5 kb. IDT also launched its gBlocks™ Gene Fragments product line, for use in combination with SGI's proprietary DNA technologies, including Gibson Assembly™, to assemble small gene constructs efficiently. gBlocks™ Gene Fragments have already revolutionized synthetic biology applications by substantially lowering DNA synthesis costs and making DNA assembly more efficient and reliable.
IDT and SGI-DNA are now extending this collaboration to manufacture and co-brand cloned synthetic DNA constructs up to 2 Mbp, and to make them available through IDT. This product offering has not been available until today and will make possible new applications including metabolic and whole genome engineering through de novo DNA synthesis. SGI-DNA will manufacture and become IDT's exclusive supplier of the larger constructs. The two companies will also work together on the launch of an expanded IDT gBlocks Gene Fragments offering, expected later in 2013.
Dr. Joseph Walder, IDT's Founder and Chief Executive Officer, noted, "By joining forces, IDT and SGI-DNA will enable the research community by providing a complete solution, from short genes to very large synthetic constructs, at prices and with delivery times simply unavailable in the market today." "Enabling new and better research has always been the essence of IDT's mission, so it's the perfect fit."
"Over the last year, we have grown our in-house gene synthesis business, and effectively worked together with IDT to co-manufacture and co-market smaller synthetic gene products. This is the natural next step in that collaboration," agreed J. Craig Venter, Ph.D., SGI's Founder and Chief Executive Officer. He continued, "We are excited about what we'll accomplish through the combination of SGI-DNA's unique expertise with large, complex gene products and IDT's experience in manufacturing and delivering small DNA products to researchers around the globe."
SGI is also announcing the official launch of SGI-DNA, which will be responsible for all aspects of the development, manufacture, and commercialization of SGI's synthetic DNA business.
IDT and SGI-DNA did not disclose the financial details of their arrangement.
For more information about how to order IDT/SGI-DNA products, please visit https://www.idtdna.com/pages/products/genes/custom-gene-synthesis.
Follow us on twitter @idtdna for real-time updates and insights.
Editors' notes
About IDT Integrated DNA Technologies, Inc. (IDT) is the largest supplier of custom synthetic nucleic acids in the world, serving the areas of academic research, biotechnology, clinical diagnostics, and pharmaceutical development. IDT's primary business is the manufacture of custom primers, probes, and genes for research and diagnostic applications. Today, IDT synthesizes and ships an average of 36,000 custom oligos per day to more than 86,000 customers worldwide. IDT's manufacturing locations include facilities in Coralville, Iowa; San Diego, Calif.; Leuven, Belgium; and Singapore. For more information, visit www.idtdna.com.
About SGI-DNA
SGI-DNA, a wholly owned subsidiary of Synthetic Genomics, Inc. (SGI) founded in 2013 and headquartered in La Jolla, CA, provides differentiated synthetic DNA solutions to leading organizations with demands for large and/or complex DNA constructs. Building on the scientific breakthroughs from leading scientists J. Craig Venter, Hamilton Smith, Clyde Hutchison, Dan Gibson and their teams, SGI-DNA utilizes unique and proprietary DNA synthesis technologies from SGI to produce synthetic genes, genetic pathways, and whole genomes quickly and costeffectively. SGI-DNA is responsible for all commercial aspects of SGI's synthetic DNA business and focuses on strategic business relationships with both academic and commercial researchers.
For more information, visit www.sgidna.com.
About Synthetic Genomics Inc.
SGI, a privately held company founded in 2005, is dedicated to developing and commercializing genomic-driven solutions to address a wide range of global challenges. The company is focused on several key research and business programs including: developing new synthetic DNA products and technologies through SGI-DNA, algae biofuels, new and improved food and nutritional products, and clean water technology. SGI is also involved in synthetically derived vaccine development through Synthetic Genomic Vaccines Inc. (SGVI), a business unit cofounded with the J. Craig Venter Institute; and in developing sustainable crops such as castor and sweet sorghum and agricultural products through AgraCast, a company co-founded with Plenus S.A. de C.V. For more information go to: www.syntheticgenomics.com
Media Contact for SGI and SGI-DNA
Heather Kowalski
858-361-0466
hkowalski@syntheticgenomics.com
Media Contact for IDT
Stephen Gunstream
319-626-9696
sgunstream@idtdna.com
February 22, 2013 by Peter · Comments Off on 22/02/13: When You Need to Customize PCR/qPCR Primer Designs – Free Webinar
This is notification of a new webinar from IDT:
It is often necessary to select primers using specific parameters; e.g., a particular GC content or Tm, forcing the start or stop position of a primer end. However, not all primer design tools provide this flexibility. In this interactive webinar, we will demonstrate several primer customization scenarios using the free, highly popular PrimerQuest™ Design Tool, including:
• When to use default design parameters, and when to customize assay design
• How to design primers for one, two, or up to 50 sequences at a time
• How to approach specific customized design scenarios suggested by and voted on by participants of this webinar
Tuesday, February 26th – 7:00pm CST
Wednesday, February 27th – 8:00am CST (This is the best one for European-based researchers)
Wednesday, February 27th – 1:00pm CST
This webinar could be interesting to researchers who have been using IDT's PrimerQuest, as this has been updated.
October 19, 2012 by Peter · Leave a Comment
I often tell my customers that Integrated DNA Technologies (IDT, www.idtdna.com) is the "best oligo house in the world." However, because I operate in Denmark and Sweden, where many customers have not even heard of IDT, I usually get the response that (yeah, yeah) this is because I am trying to sell IDT oligos. Which must be partly true, since I can hardly claim to be unbiased. However, when you consider that no other company does 100% QC on its oligos (and can demonstrate that systematically to customers), has advanced oligonucleotide synthesis chemistry, whilst reducing prices and delivering fast turnaround times, I think I am on pretty solid ground. However, in addition to those things that "IDT is known for" (assuming you have heard of them), is their innovation in the use of chemically synthesized DNA.
Earlier this year, IDT released gBlocks, driving costs down and increasing turnaround time for synthetic biologists. However, the subject of this post is another recent innovation: IDT's TruGrade™ Processing Service.
The TruGrade™ Processing Service is a proprietary production process that reduces the risk of oligonucleotide crosstalk during multiplex next generation sequencing applications. Oligo crosstalk is a potential cause of barcode misalignment, which can lead to inaccurate conclusions by associating sequencing data with the wrong sample.
Oligonucleotides manufactured using the TruGrade service are suitable for:
Sample preparation using barcoded adapters for multiplex sequencing 
PCR using barcoded fusion primers for multiplex amplicon sequencing
The title of this post refers to an article that explains why standard oligonucleotide synthesis for NGS applications might lead to sample "crosstalk" when multiplexing, and how this can be reduced by using TruGrade™ Processing Service for your oligos. The article can be accessed here:
October 16, 2012 by Peter · Leave a Comment
This from the news page on Raindancetech.com:
Collaboration will provide best-in-class solutions for RainDance's RainDrop Digital PCR System
LEXINGTON, Mass. and CORALVILLE, IA – October 15, 2012 – RainDance Technologies, Inc., the Digital Biology™ Company, and Integrated DNA Technologies (IDT) Inc., the world leader in oligonucleotide synthesis, today announced a collaboration focused on consumables specifically tailored to perform the fast-growing application of digital PCR. Under the terms of the agreement, the companies will work together on the development of reagents compatible with the RainDrop™ Digital PCR System. Financial terms of the agreement were not disclosed.
The RainDrop Digital PCR System is a breakthrough research platform that is transforming the performance of molecular assays by enabling digital answers across a number of important applications including low-frequency tumor allele detection, gene expression, copy number variation, and SNP measurement. Built using RainDance's proven RainStorm™ picodroplet technology, the RainDrop System generates up to 10 million picoliter-sized droplets per sample. Since each droplet encapsulates no more than a single molecule, researchers can quickly determine the absolute number of droplets containing specific target DNA and compare that to the number of droplets with background, wild-type DNA.
"We have achieved a new gold standard in sensitivity, quantitation and multiplexing through enhancements in every aspect of system and reagent refinement." said Rena McClory, Ph.D., Marketing Director for Digital PCR at RainDance Technologies. "We are pleased to be working with market leaders such as IDT on the development and broad availability of best-in-class reagents in support of our new RainDrop Digital PCR System."
IDT is a leader in manufacturing and developing custom oligonucleotide products for use in the research and diagnostic life science markets. This includes design and synthesis of dual-labeled probes for gene expression and genotyping as part of the PrimeTime® qPCR product family. Founded by Dr. Joseph Walder in 1987, IDT's development has been guided by an uncompromising approach to quality, a belief in the value of good service, and a determination to minimize consumer costs.
"We are pleased to be working with RainDance in supporting scientists who are seeking to apply the powerful attributes of digital PCR to their research projects," said Stephen Gunstream, Sr Vice President of Marketing and Strategy at IDT. "Digital PCR is redefining the science of directly quantifying and amplifying nucleic acids and will open the doors to an exciting era of new discoveries."
For more information about the RainDrop Digital PCR System, please visit http://raindancetech.com/digital-pcr-tech/raindrop-digital-pcr-system/.
October 9, 2012 by Peter · Leave a Comment
gBlocks look like being a great tool for researchers in the field of synthetic biology, protein functionality, biosynthesis and similar fields where there is a need for different proteins and mutants thereof. Clicking on the picture below will take you to an article that describes work from the laboratory of Dr George Church, at Harvard Medical School in Boston, MA. Dr Francois Vigneault is a postdoctoral fellow working in the Church lab, who describes his work in "immune sequencing" and how gBlocks have helped him in his work.
Decoded Reprint Flyer 01a 092012[1]